I find cupcakes to be simply irresistible! If only I were creative as Bakerella. Her adorable Chocolate Cupcake Pops will melt your heart and leave you craving for more of her tasty sweets!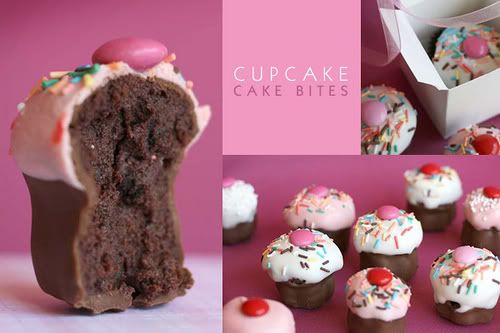 This is what they look like put onto lollipop sticks: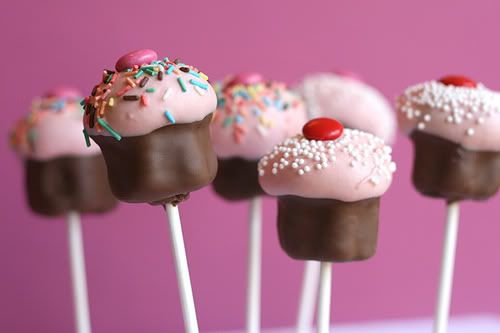 What a talented lady. I am off to try to make 'em.